Aftermovie Smart-Mobility day
Click on photos of the day
Why this event  
At EBO van Weel we notice that contractors and governments are still relatively unknown with Smart Mobility applications. These parties are most of the time not informed with recent developments which contribute to, among other things, improved traffic flow and a significant increase in road safety for motorists and road workers.
Cause
Within the sector of temporary traffic systems there is a large distance between the producer of Smart Mobility applications and the actual end user. Developers sell their products to market parties who in turn rent these products to the end users (contractor or government).
The end users have no idea of the available applications or are not well informed due to ignorance of new technologies.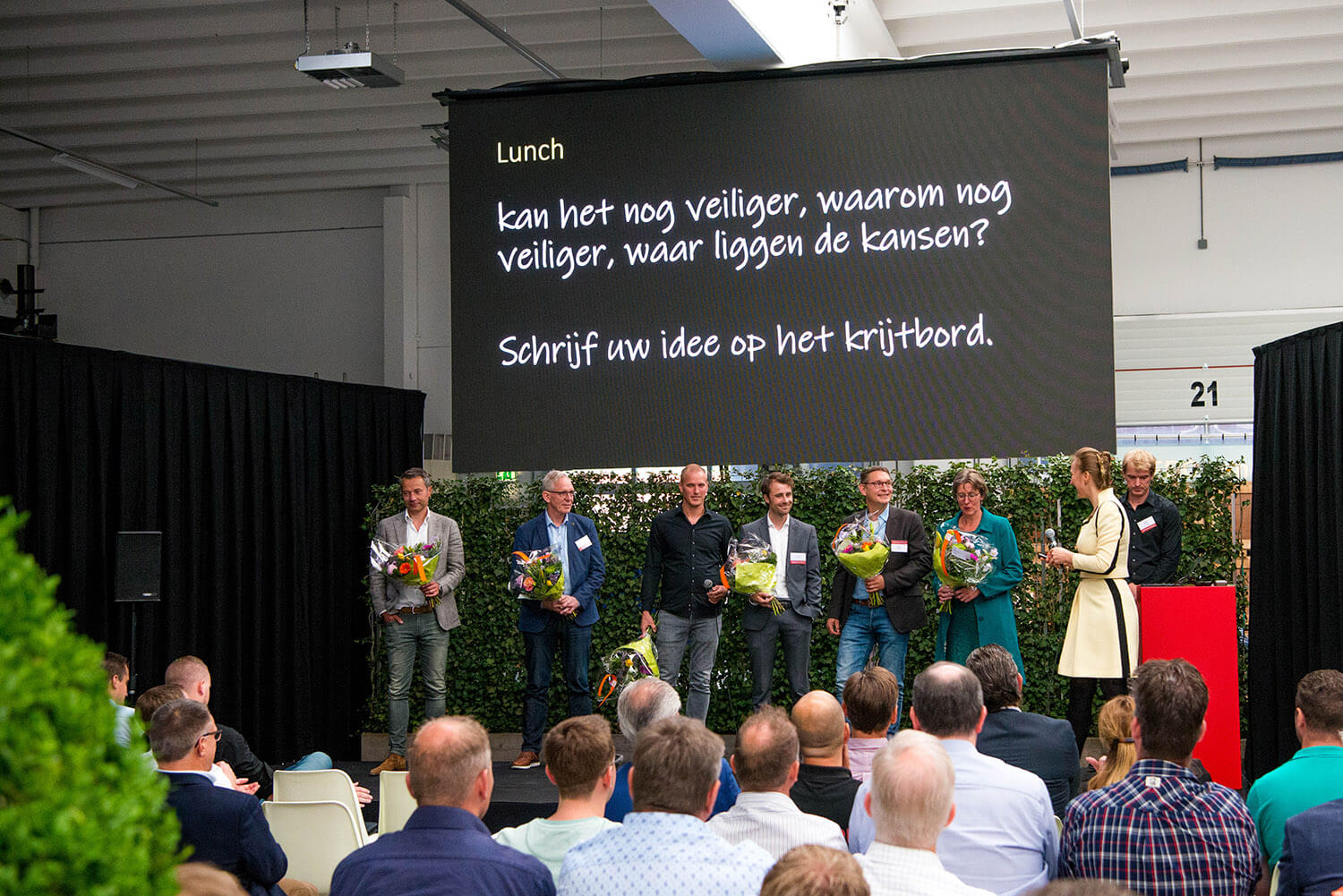 Goal of the day
The goal of the day was to inform all parties about the Smart Mobility possibilities. Techniques that can already be used today on 'temporary' traffic systems and developments that can be expected within the next three years.
Thanks to the presentations of, among others things, Dutch Road authority (Rijkswaterstaat), Province Noord-Holland and the Municipality of Rotterdam have created a clear picture that road authorities (end users) are aiming for in the coming years.
PART 1: renowned speakers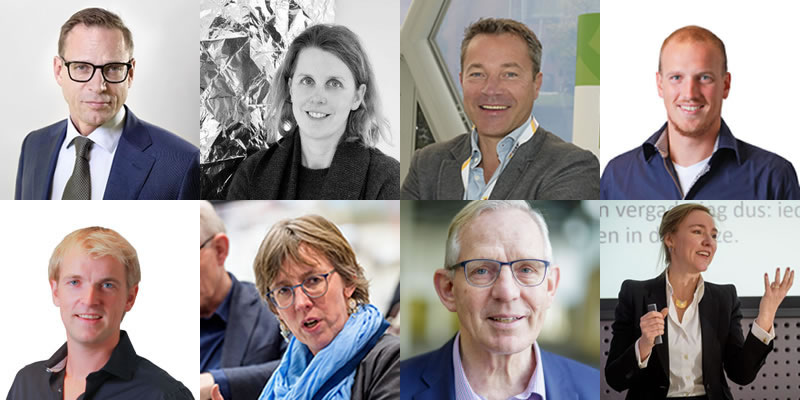 The day started with speakers from various sectors including the Dutch government, Province, cities and contractors. Underneath you see a list of the speakers.
| Organisation | Speakerr | Subject |
| --- | --- | --- |
| Rijkswaterstaat | Eeltje Hoekstra | Smart-Mobility Rurar level |
| Prov. North-Holland | Jeannet van Arum-Weggemans | Smart-Mobility provincial level |
| Government Rotterdam | Michel Mostert | Look from now to 5 years |
| Swarco NL | Freek van der Valk | Intelligent VRI / Reach |
| Flister/Flitsmeister | Toine van Buul | Early warning signales via smarthphone |
| EBO van Weel | Benny van Weel | Future of Smart-Mobility for mobile systems |
| EBO van Weel | Justin Koster | The role of software for Smart-Mobility |
PART 2: practical test (Early warning + cooperative systems)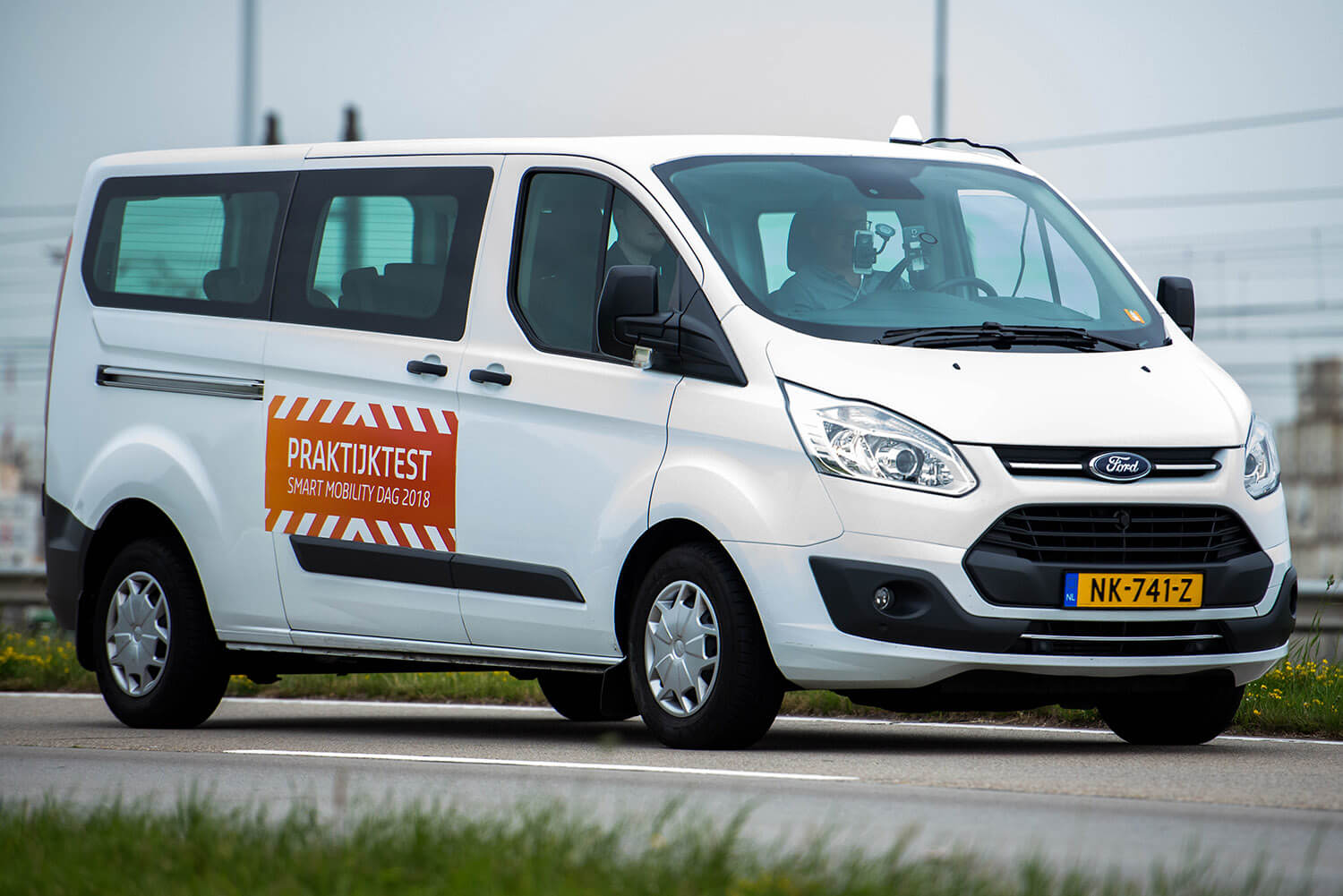 The second part of the Smart Mobility day offered the possibility to really experience the new technologies. The Port of Rotterdam gave permission to execute this test at their roads. There was an arrangement consisting of a VMS-trailor for the purpose of warning, two mobile lane signalling systems (MLS) and an Arrow trailer to close one lane.
The practical test-car was carried out with a smartphone with operating the early warning application Flitsmeister and a tablet with WIFI-P receiver. 800 Meters in front of the roadblock both devices gave successfully an early warning to the driver.
We thank our partners for their contribution