Mumbai – Traffic InfraTech Expo 2018
Aftermovie Mumbai Traffic Infra Tech Expo
Click for more pictures of the expo
"Designed in the Netherlands, made in India"
In collaboration with Ador Powertron Ltd. we have developed the VW 750 VMS-trailer for the Indian market. With Ador's extensive experience in industrial manufacturing and the traffic-related product developments of EBO, we have succeeded in developing a high-quality and technically innovative concept for the Indian market.
The model has officially been launched on the  Traffic Infratech Expo 2018 in Mumbai. Furthermore Traffic Fleet will be supported and offered through Ador's sales channels.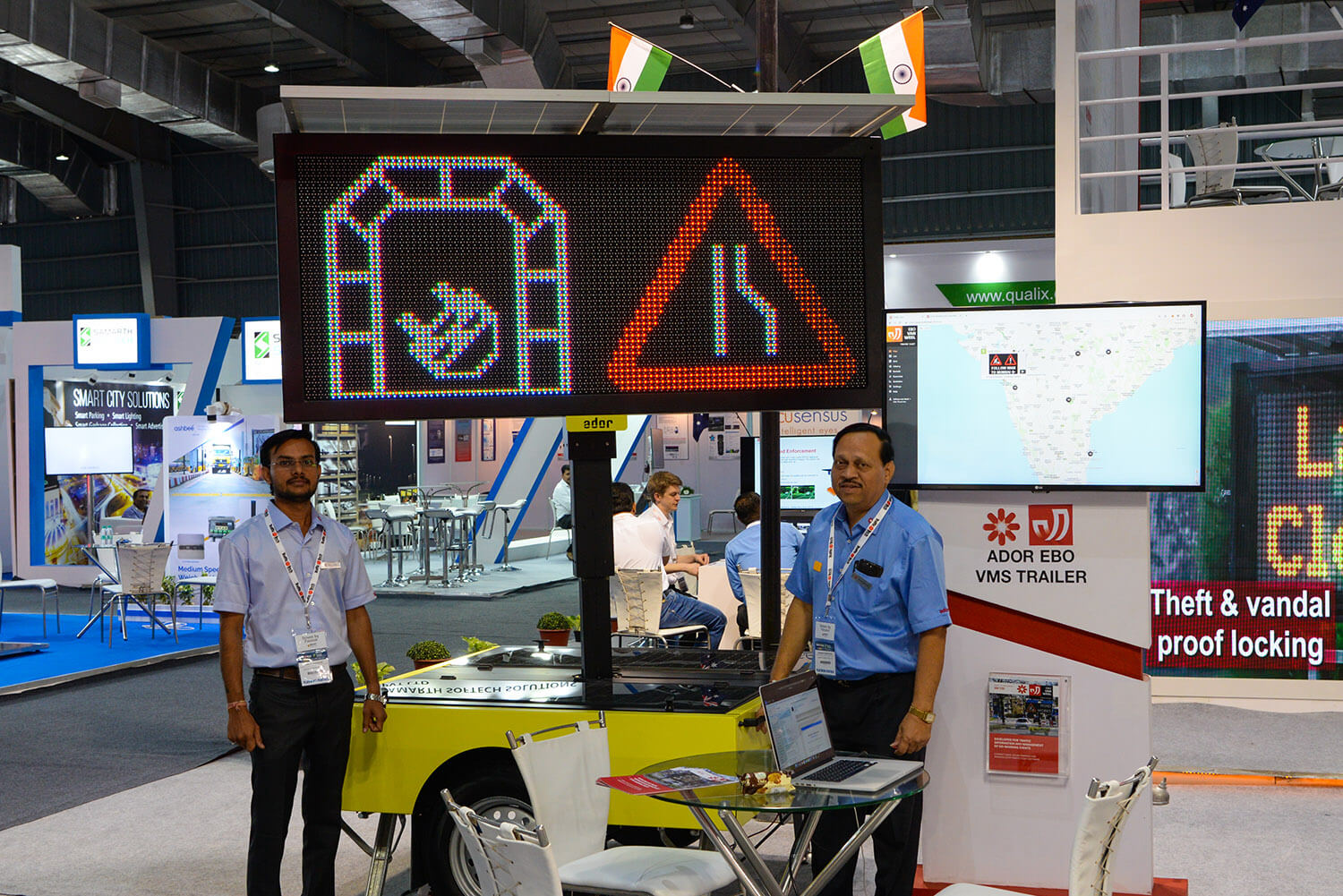 Handling major traffic challenges with Traffic Fleet
Traffic Fleet is also available for VMS-trailers in India. Traffic Fleet users can easily manage their fleet from a smartphone or computer.
Metropolian cities in India face major traffic challenges in the upcoming years as a result of the enormously increasing growth of traffic. Smart solutions are needed to handle these problems.
The Smart Mobility applications in Traffic Fleet in combination with the Ador/EBO VMS-trailers have the potential to be meaningful in handling the current and upcoming traffic issues. The following smart mobility applications should be considered: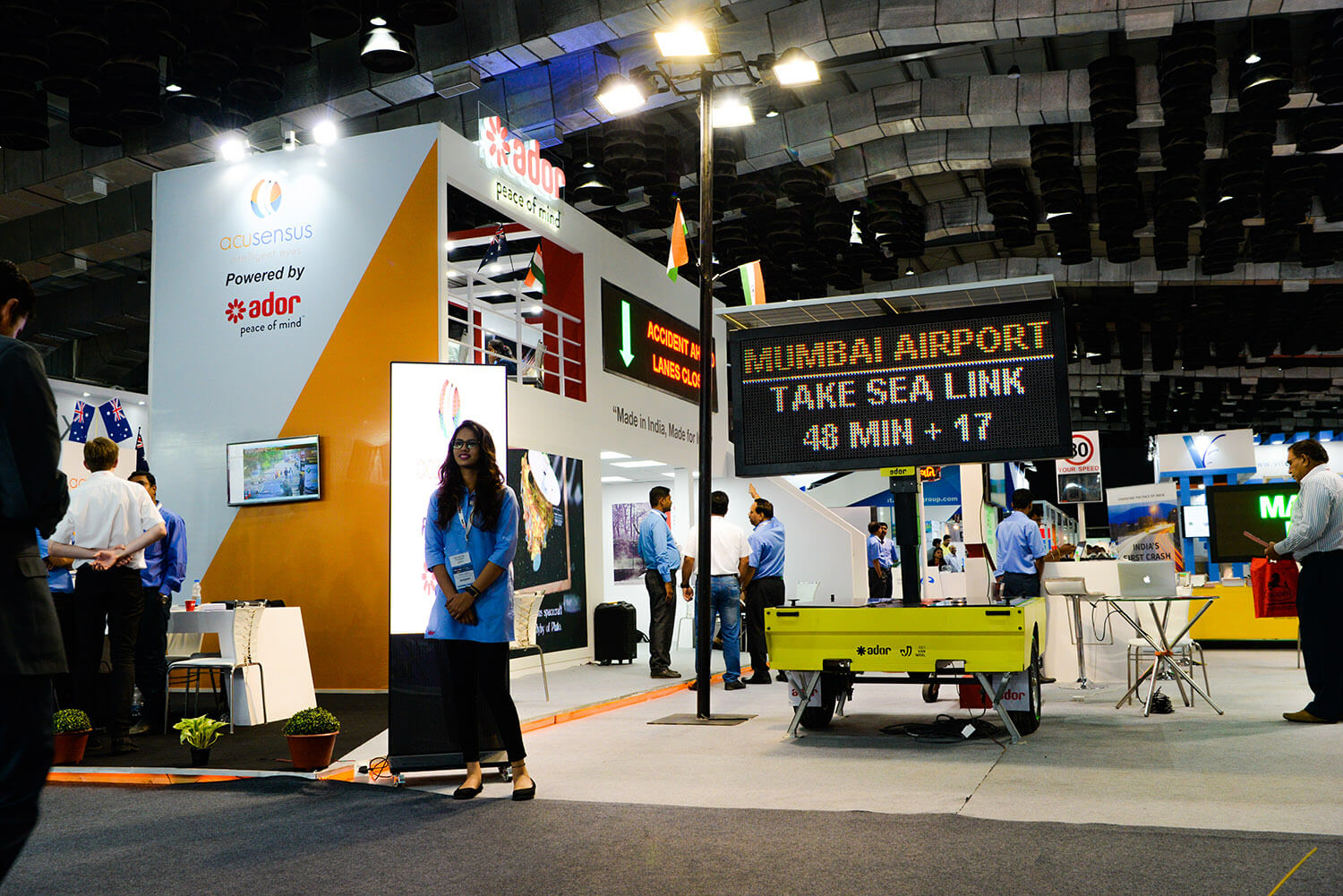 Background information from Ador Powertron Ltd.
Ador Powertron is a beautiful family company with its core business in rectifier transformers. The company is part of the 110 year old Ador Group. This company has proven its quality in different markets e.g. in the construction market, and as manufacturer of welding machines and power plants.
Ador Powertron has shift its focus to rapidly developing markets like: Clean air, Defence and Smart cities. In these markets Ador has a leading role in implementing innovations and developing for the Indian market.
This is why Ador's mission statement says:
"Helping make India smarter, cleaner and more secure."