Temporary lane signalling for maintenance activities on the Afsluitdijk
Carrying out maintenance activities with temporary lane signalling
Traffic & More is a fast-growing innovative company that focuses on the provision of a complete package of traffic management. Its innovative character enables Traffic & More to come up with solutions for complex traffic issues.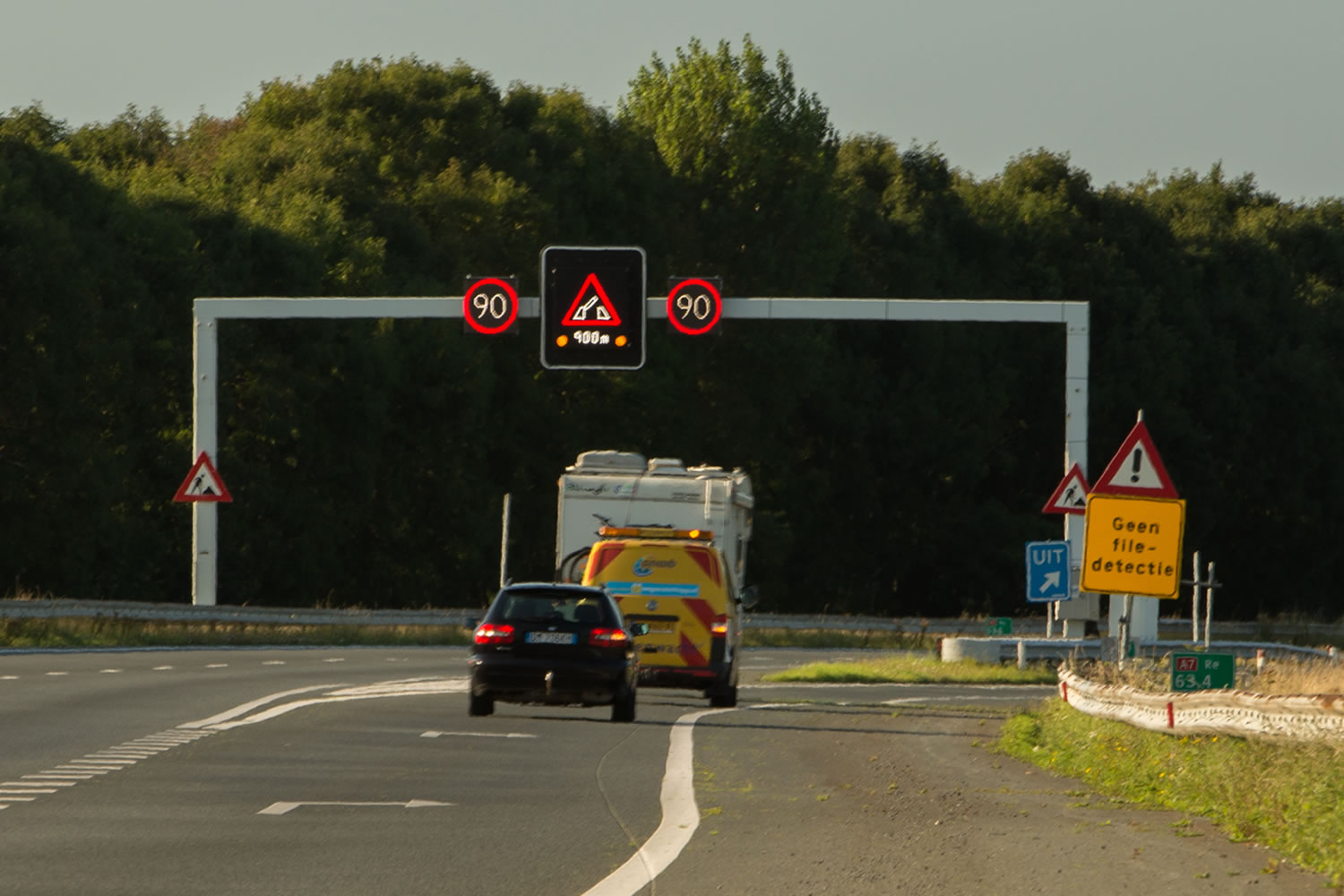 Using existing infrastructure
For maintenance work on the Afsluitdijk speed limits and traffic lane closures are applied. For this Traffic & More has acquired eight temporary lane signalling (TLS) sets.
These matrix signs are mounted on the existing infrastructure. The matrix signals are certified and comply with the Rijkswaterstaat WKS 1.3 specification.
Specifications
These TLS sets are delivered with the following specifications:
Two 48 x 48 pixels Swarco LED display – 3G6 ECO
Meets the Rijkswaterstaat WKS 1.3 specification
Unique lens technique in accordance with NEN-EN 12966
See the pictures here