The LHVs (longer heavier vehicles), also known as super lorries, are allowed on Dutch roads since late 2012. Important benefits can be achieved in the fields of emissions reduction and the accessibility and safety of Dutch roads.
Kies uw gewenste LZV configuratie
Different configurations are possible when it comes to the LHVs. EBO van Weel designs and manufactures all of these configurations. You can choose for a refrigerated or plywood superstructure.
The loading plans, the layout of the compartments and the use of double floors can be delivered according to the customers' wishes. In order to increase the functionality of the superstructure, side doors can be included in the side panels at any desired position.
Financial and ecological benefits
By using an LHV you will benefit from the following advantages:
Fewer transport movements
Reduced transport and fuel costs per unit
Lower emissions per transported unit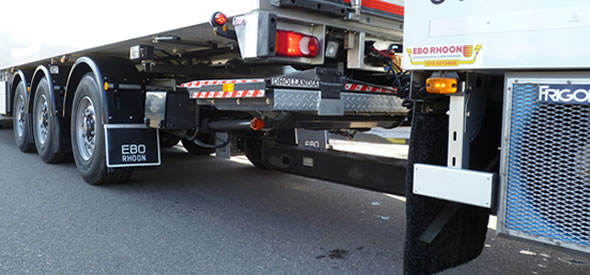 Customer specific design
We offer you the opportunity to think about the design of your super lorry, e.g. compartment layout and cooling possibilities. Our customer has the freedom to present its ideas and options, which we will process into a total design of the super lorry.
Get inspired!