A wide range of transport options are available for the platform truck bodies. Our platform truck bodies are adapted to the cargoes you transport. This could be e.g. pallets, demolition waste, piece-goods, traffic signs or vehicles. It is possible to construct the bodywork onto a van or truck. An additional advantage of an open van is that driver's license types C/C1 are not required.
Our design process
We have a flexible way of working that ensures that the bodywork fully meets your requirements. During the design process of the superstructure all your ideas and wishes are elaborated on, which results in a customer-specific design. This to ensure that our platform truck bodies fully meet the wishes of our customers.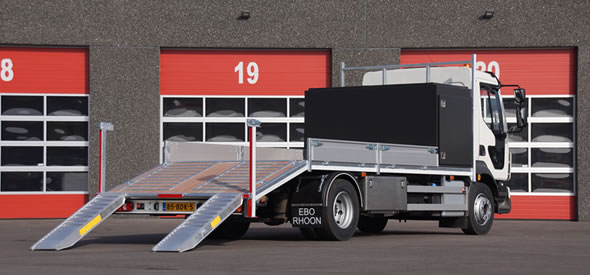 Heavy duty: for intensive use
Our platform truck body has a high quality and long lifespan. This is achieved, among other things, by producing a chassis from steel with increased thickness and by galvanisation. The floor of the platform truck body can be made from durable concrete plywood, hardwood or any other type of floor of your choice.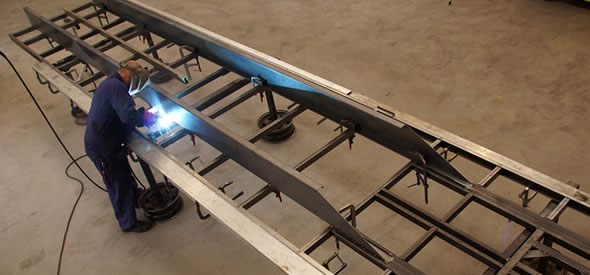 What is your load?
The entire design of the platform truck body is adapted to the transport of your cargo. The fold-away and detachable aluminium side walls allow large cargo to be loaded and piece-goods can be easily unloaded from each side. It is also possible to deliver the platform truck body as a tipper.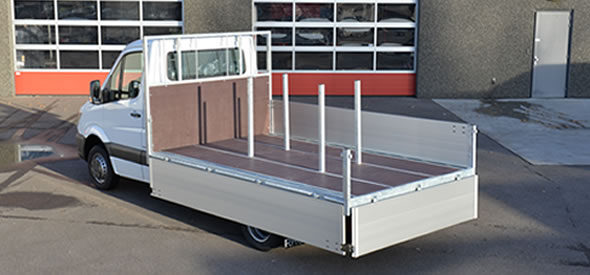 Custom-made: built according to your preferences
Our platform truck body can be delivered completely to our customer's wishes. A number of options that are available to you are, e.g. various toolboxes, materials, roller shutters, dropsides and underrun protection. Furthermore we offer various options for side- and work lighting. As a finish, our platform truck body can be sprayed into the colours of your business.
Get inspired!