A bogie trailer is often used to transport large quantities or tall parts. It can be built in either an open variant or a closed variant and is characterised by good driving comfort.
The strongest chassis you can buy
The foundation of our trailers is an extraordinary strong chassis. Also, the chassis is galvanised, which guarantees the strength of the chassis for at least 20 years. This means that you do not have to refuse some extra load every once in a while.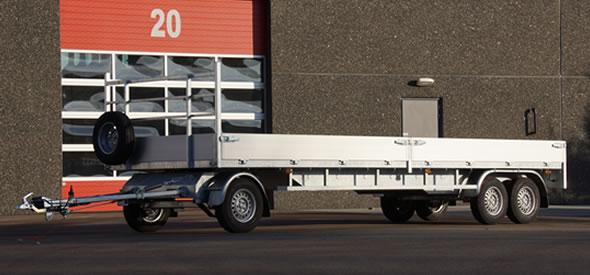 Every carrier has its own needs
The dimensions of our bogie trailer can be made to your preference. We can design the trailer in such a way that your cargo can be transported in a safe and easy way.
You can choose for an open, closed or curtain-sided bogie trailer. We distinguish ourselves with our custom-made designs, which translate all ideas into great bogie trailers.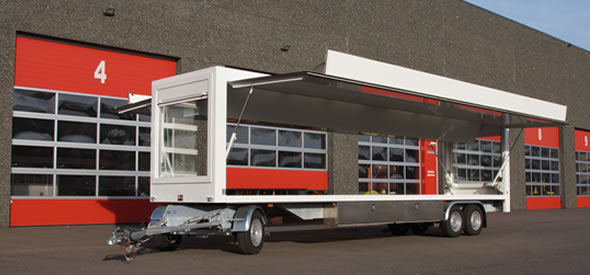 Best driving comfort
Our bogie trailers have excellent and stable driving characteristics due to a bogie with a low trailer nose weight. With its phenomenal driving comfort you barely notice the bogie trailer behind your car.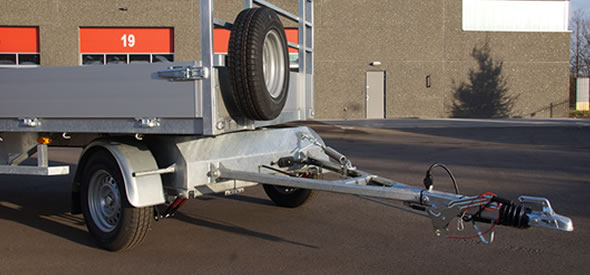 Get inspired!