For quick and easy unloading of cargo, a tipper trailer can be chosen. Our tipper trailers are made in consensus with our customer's requests. In narrow spaces, double axle tipping can be a fundamental addition. Our fold-away and detachable side walls allow tall cargo and piece-goods to be loaded and unloaded from each side of the trailer, which makes you more efficient.
Customisation: configure your own tipper trailer
We use a customer-centred approach and we would like to create your perfect tipping trailer. During our design process of your trailer, all your ideas and wishes are elaborated and are brought together to a custom-made design.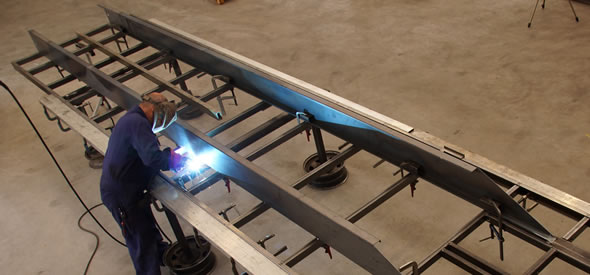 The strongest chassis you can buy
Our tipper trailers are adapted to the cargoes that will be transported, e.g. sand, gravel, leaves and demolition waste. Our tipper trailers are known to have an extraordinary strong chassis.
Because of this you will never have to refuse a bit of overloading.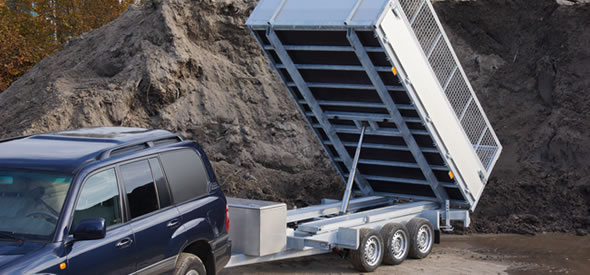 A tipper trailer for live
Compared to other trailer manufacturers we overdesign our trailer chassis. This ensures that incidental overloading won't damage the trailer.
A combination of galvanisation and the use of high-quality parts enables us to significantly extend the lifespan of our trailers.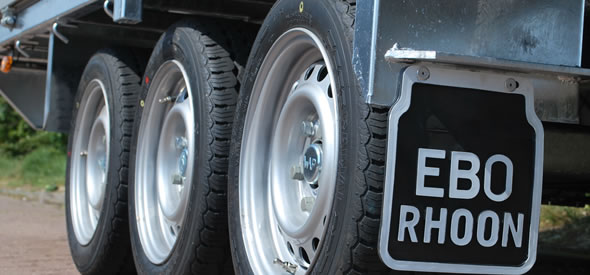 Get inspirated!