Working save with Autodrip for Swarco NL
New order for incident management in Noord-Brabant
Swarco Nederland carries out many of its activities at intersections during the installation or maintenance of VRIs (traffic control installations). The fitters then stand at the crossroads or next to a traffic light, which still partly works with traffic lights.
It is precisely during this adjusted situation that it is important to inform the arriving road user with clear information. Increased safety benefits both for road users and mechanics.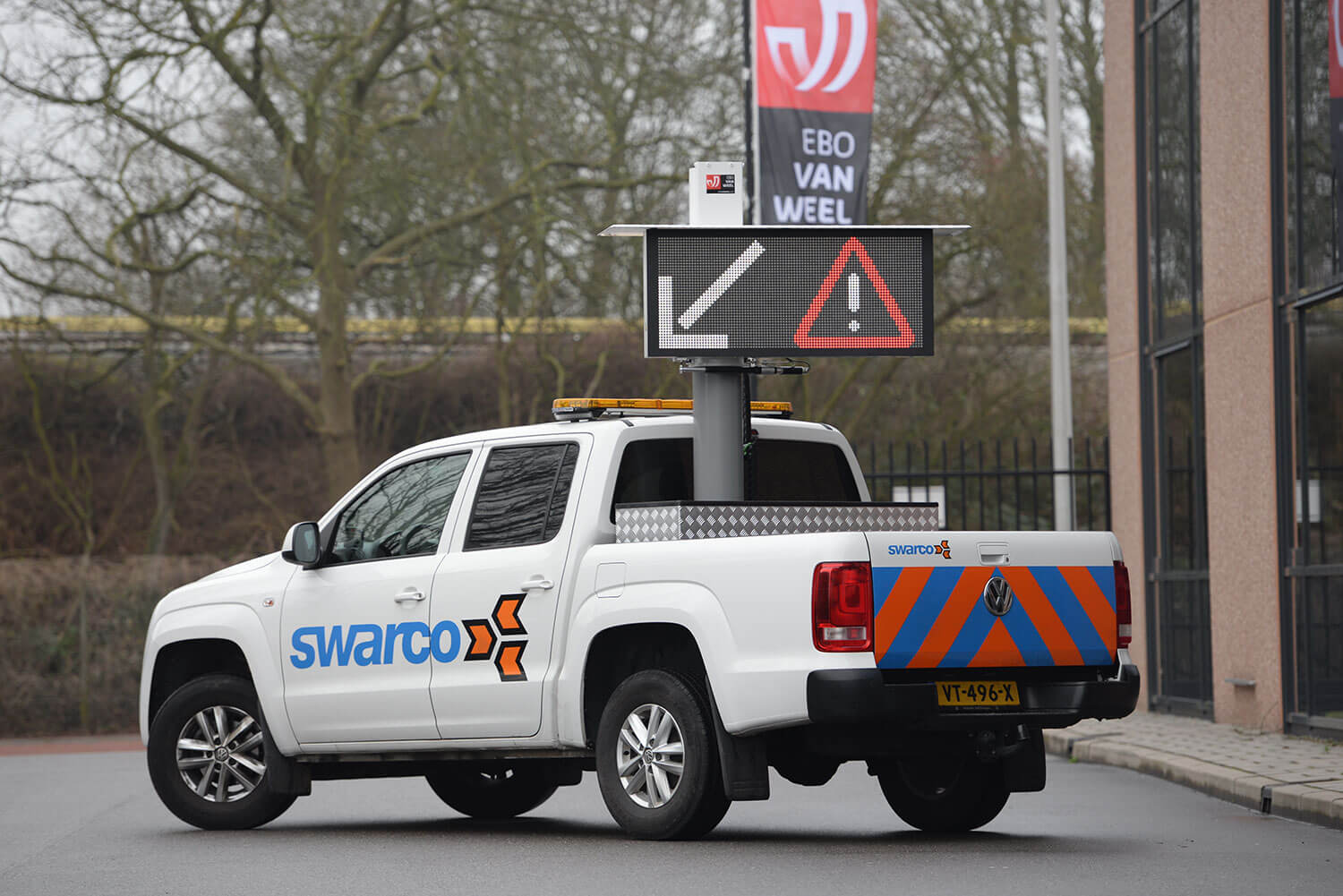 The Autodrip Ford Ranger is implemented as follow:
94×40 Swarco LED-display – 3G6 ECO
Electric mast
Één-regel stand
GO 112 touch screen
Autodrip application for tablet
Many safe kilometers to be desired with the new Volkswagen Amarok and the Autodrip .